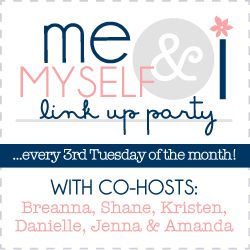 What is your favorite season and why?
Fall for sure. I'm in love with the color of the leaves, warmer clothes, and just the right temperature outside for a walk in the middle of the day without sweating
,
or a run without layering on 7 pairs of clothes.
Talk about a moment that changed your life.
or this day...
pretty big moments if you ask me...
If you could be any Crayola crayon color, what would you be and why?
clearly, I would have to be
RED.
I think everyone that knows me would be shocked if I chose any other color considering I'm a little obsessed!
Describe yourself as a superhero. Super power? Name? Sidekick?
This question stresses me out every single time because I never have an answer...even in elementary school when it was cool to choose a super hero...to this day, I still can't seem to answer the dang question!
If you had all the money in the world and could only shop at 3 stores, where would you shop?
Target [of course] Forever21, and Marshalls.
This way I can get more for my money, all the time,
and still have amazing clothes in my closet!