dear husband:
thank you for dealing with my insanity this week, my insomnia, and my many phone calls to you at work!
dear hudson:
it's been a rough week kid. But those slobbery kisses you give me, make everything so worth it!
dear greys:
you were a little disappointing, not going to lie.
dear mom:
can't wait until you fly in, can we fast forward a few days please?
dear weather:
thank you for cooling down. We can actually go outside without being completely melted!
dear family pictures:
I can not wait to take you, and then to see you, and then to edit you....stay tuned!
dear online shopping:
you are so dangerous!
dear sweet and sour chicken:
you were heavenly. [recipe to come!].
dear fellow pinners:
dont' forget about the
"pin it and did it"
cupcake challenge- going live on Monday! Start baking!
dear giveaway:
you are awesome... [cough cough]
SCROLL DOWN JUST A BIT! :)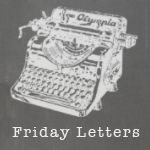 I
also had an amazing oppurtunity to work with Kelley from
The Grant Life
this month as a sponsor, and now it's time for an amazing September group giveaway...so do yourself and enter dang it! I mean, what kind of damage could you do with $60 at Target!? :)
Entering is easy, just follow the instructions on the rafflecopter below. [If you have any questions let me know.. I dont want you to miss out on this one!] Good luck to everyone!
a Rafflecopter giveaway