Oh how I love these posts. I actually look forward to them!
Now...if you haven't jumped in and joined the the madness, do yourself a favor and take a visit, just read some of the posts...and then after that do yourself another favor and link up!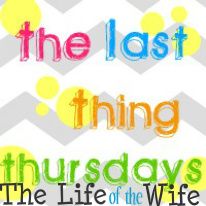 designed:
well "re-designed"! This blog! As you have probably already noticed, this blog changes a lot. I get bored with things pretty easily, and just can't help myself. So...here we are now. Maybe it will stick around for awhile!?
got excited for:
baby names!

NO

, I'm not pregnant...

NO

, not any time soon...but I know that Im not the only one who talks and decides about baby names with their husband/significant other! I like to be prepared and when we could only decide and agree on ONE baby boy name [which we have already used] I was beginning to get a little worried...until tonight!
Although we are that couple that doesn't tell anybody their baby names, until the baby is here, you better believe that it is in a Word document on my computer...labels and all
got motivated by:
My 5k is coming up quick...
and after reading this and going to the gym and on a run afterward,I'm seriously feeling so good!
celebrated:
2 year anniversary! Still can't believe it myself!
[miss that post?! check it out
here
!]
cried at:
I stole this from Jenna [hope you don't mind!]. I just couldn't resist. I saw it earlier this week and seriously lost it, dang commercial! If you haven't seen it, grab a tissue...you're going to need it.
-have a Thursday everyone!