I can't not even begin to tell you how many people have asked me what mascara I use & what's in my make-up bag. I've been putting this post off for far too long...until today.
Let me warn you...below you will see me without make-up. Scary?! possibly.
Also, my make-up bag is extremely simple, so if you are looking for some amazing-ness- you are looking in the wrong place. If you are looking for some crazy expensive brands, you won't find them here!
Everything is simple.
Everything is affordable.
Everything below works for
ME.
before:

Now let's get started!


eyeshadow:
MAC: COPPERING and NYLON.
These two colors are my go-to...they go with anything & look amazing together.
mascara:
I actually use TWO different kinds of mascara, while I sit on my bathroom counter to apply them both! Judge if you must. But that is my secret that so many of you have wanted to know!
Covergirl LashBlastVolume Mascara
for the top eyelashes, and
Maybelline
Falsies Mascara
for the bottom lashes...may sound weird, but it works best for me...they seem to do two different things for my eyes...I have to do what I have to do, right?!
foundation:
Super simple foundation routine, but I do use two different types of covergirl liquid foundation.
Age rewind
[that makes me sound so old, but it's creamier.] and the
long-lasting
. covergirl foundation. I've never been able to find the right shade for my skin, so I mix the two together to get the perfect shade, and then use the Covergirl powder foundation to set my foundation and keep it in place.
lips:
Usually I JUST use EOS "egg" chapstick or carmex [I'm a little addicted.], but when I need a little more color, I use the Target brand, e.l.f., matte lip color.
brushes:
confession:
I have never used brushes...not even for blush or bronzer, until about 2 weeks ago. I know I know! haha. I'm sure I could spend a lot of money on the best brushes, but these
e.l.f.
brushes from target [$1 each, no joke.] are working amazing for me and my routine.
eyeliner:
Bobbi Brown black liquid eyeliner.
blush:
Covergirl pink 110 blush, right above my cheek bones.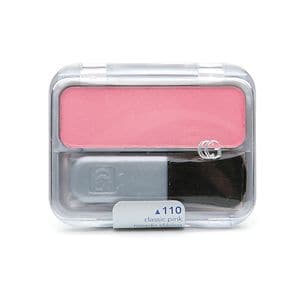 done and done!
after:
Do you have any make-up routine secrets?!
Any products you absolutely love?!
Please share them!