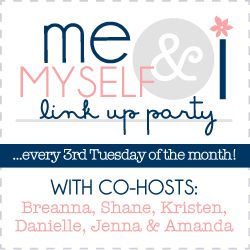 1. What are your top 5 favorite movies to watch during the Holidays?
-Polar Express [goodness that movie never gets old!]
-How the Grinch stole Christmas [the "real" people one!]
- Happy Feet [hey, it has snow in it right?!]
- [um...is it bad that I've never seen It's A Wonderful Life...yeah, true story...]
Kid at heart?!
2. It's the month of giving thanks,
what are you most thankful for?
The hubby and I were just talking about this last night!
There are always the cliche answers, and although all of those ring true [every single day] I'm extrememly thankful this year for my health, financial stability, and the ability to travel. It has been a little crazy the past couple of years for us, and we have been so incredibly lucky to be able to get back and forth to Idaho to be near family, to let Hudson know his Nana and Papa, and to look after our house. Can I get an "amen" for southwest rewards points!?
3. If there was a quote or verse to
describe your life, what would it be?
4. Who in your family are you most alike?
I have seriously been thinking about this question for weeks...and still I can't come up with an answer.
And although I'm a twin, it just doesn't come that easy.
But I can only hope that I'm as...
- adventurous and risk-taking as my Dad.
-hard working and determined as my brother.
-patient and self-less as my Mom.
&
-Smart and beautiful [inside and out] as my sister.


5. What is your favorite drink to order at Starbucks?

Caramel Frap...
Chai Tea...
Steamed Milk...
or a Caramel Apple Cider...
Honestly, it depends on who I'm with, where I'm going, what I'm wearing,
the weather outside, and how I'm feeling...pretty much a check off list! :)